Our Services & Prices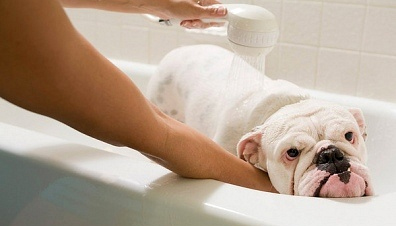 At Amy Academy of Animal Arts, we believe in working closely with you on your pet's aesthetics as well as its well being.
Your Part
To help make your pet's time with us more comfortable, kindly provide us with the following information:
Is he/she afraid of nail clipping, bath etc?
If he/she has had any recent surgery or injuries?
If he/she has any medical condition?
If he/she has any allergies or is sensitive to shampoo/conditioner or perfume?
Any kind of information you provide about your pet is much appreciated.
Our Part
During the course of grooming your pet, we keep a look out for various things like:
Parasites – ticks, fleas or mites
Skin conditions – hot spots, rashes etc
Growths or lumps
Discharge from the eyes, nose or ears
You will be informed of any abnormalities so that you can seek immediate medical attention.
Full Grooming includes:
Brush out and removal of matts
Racking out the undercoat for double coated or shedding dogs
Nail Clipping and Ear Cleaning
Clipping of sanitary areas & paw pads
Shampooing and Anal Gland Expression
Fluff Dry
Pattern Clipping
Scissoring finish
Parasiticidal Dips and Treatments are subjected to additional costs, depending on the degree of infestation.
Category

Breed

Full Grooming Price

Toy Breeds

Chihuahua, Dachshund, Jack Russell Terrier, Silky Terrier, Yorkshire Terrier

S$50 - S$55

Small Breeds

Bichon Frise, Cairn Terrier, King Charles Spaniel, Lhasa Apso, Miniature Schnauzer, Maltese, Miniature Poodle, Papillon, Pekingnese, Pomeranian, Shih Tzu, Toy Poodle,

S$55 – S$70

Medium Breeds

Bedlington Terrier, Cocker Spaniel, Corgi, Fox Terrier, Japanese Spitz, Scottish Terrier, Shetland Sheepdog, Springer Spaniel, West Highland White Terrier

S$70 – S$90

Large – Giant Breeds

Alaskan Malamute, Airedale Terrier, Border Collie, Chow Chow, German Shepherd, Husky, Kerry Blue Terrier, Old English Sheepdog, Samoyed, Giant Schnauzer, Standard Poodle, Golden Retriever, Wheaton Terrier

S$85 – S$150

Designer / Hybrid Breeds

Spoodle (med / large - sized)
Snoodle (med / large - sized)
Labradoodle (large – sized)

S$80 – S$150
S$80 – S$150
S$150 – S$180

Cats **

Shorthaireds

S$65 – S$90

Longhaired

S$100 – S$120

Rabbits

Shorthaired

S$50

Longhaired

S$60
** Important Note: Some cats may require vet's administered anesthesia at extra cost
Please contact us for the price of basic grooming for your dog or cat.
Other Services
Nail Clipping only

$10

Medicated Baths only

$30 - $35

Transport

$10-$50
Please book for an appointment a day in advance as this helps us to schedule the collection time and to segregate toy breeds from larger working breeds. This is especially so for the grooming of cats.